Phonak Audéo Lumity L90-RT - Rechargeable
Try for 30 days. Not satisfied? 100% money back guarantee.
If you return the hearing aids 30 days after receiving them you'll get a full refund.
The first fit based on your audiogram and unlimited online fine tuning appointments are included in the price.
Until five years after the purchase all warranty covered repairs are free of charge. We'll take care of the shipping and make sure you get them back fully functioning.
Description
Phonak Lumity's technology focuses on making conversations easier in situations with a lot of background noise. This should also reduce the listening effort during conversations in noisy environments. Phonak calls this technology; Phonak SmartSpeech.
In addition, Phonak has not only developed new techniques, but also improved existing ones. Speech from the front in noisy environments with StereoZoom 2.0 yields improved speech intelligibility of 16%, compared to Phonak Paradise hearing aids. An adaptive feature that scans situations and catches the appropriate speech sounds.
The new SpeechSensor feature is a 360-degree speech detection and mainly recognises speech from the side and back. This technology delivers an improved speech intelligibility of 15% and reduces listening effort by 11%.
Furthermore, all technology features are equivalent per tech level with the Phonak Audéo Paradise hearing aids.
Phonak is known for making it easy to connect the hearing aids to virtually any device, for audio streaming. This means that Apple and Android devices can simply be connected to the hearing aids. Streaming your favourite music, watching TV or making hands-free phone calls are all among the possibilities. It is even possible to pair your iPhone and iPad at the same time, for example. This way, you can quickly switch between both devices without disconnecting.
Show more
Show less
Pros and cons
Larger in size compared to other Phonak Lumity hearing aids
I am waiting.
I prefer to write my experience when it is good but that is not yet the case. M.n. the loop is not going well but next Friday the audiologist is coming and I am sure he can help.

Harmke W.
- Phonak Audéo Lumity L90-RT - Rechargeable
This review is from Oogvoororen.nl
Compare here the different variations of Phonak Audéo Lumity L90-RT - Rechargeable
Comparison of the different hearing aid technology levels
Phonak Audéo Lumity L90-RT - Rechargeable

£1,325.00

Phonak Audéo Lumity L70-RT - Rechargeable

£1,140.00

Phonak Audéo Lumity L50-RT - Rechargeable

£1,025.00

Phonak Audéo Lumity L30-RT - Rechargeable

£895.00

General
Reviews
Release year
2022
2022
2022
2022
Rechargeable
Battery type
Lithium-ion
Lithium-ion
Lithium-ion
Lithium-ion
Battery lifetime
18 hours
18 hours
18 hours
18 hours
Volume control
Programme switch
Telecoil
Channels
20
20
16
12
Bands
20
20
16
12
Frequency range
8 kHz
8 kHz
8 kHz
8 kHz
Listening programs
4
4
4
4
Moistureproof/ dustproof
Android compatible
iOS-compatible
Audiological
Directionality
Spatial orientation
360-degree speech understanding
Noise reduction
Noise reduction
Speech recognition
Soft speech amplification
Environmental Adaptation
Wind noise reduction
Music mode
Ear-to-ear communication
Motion sensors
Echoreduction
Own voice recognition
Noise/ tinnitus support
Compatible with CROS
Extra functions
Remote fittable
Tap Control
Health functions
Apps
These apps are available for this hearing aid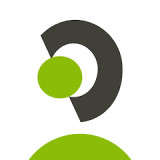 myPhonak
This is an easy-to-use app for a customised listening experience. You can adjust the volume or the p

rogramme according to your needs. Via myPhonak, the hearing aids can be adjusted online by the hearing care professional.

...

read more

Show less.