Phonak Audéo Marvel M90 - 13T
Try for 30 days. Not satisfied? 100% money back guarantee.
If you return the hearing aids 30 days after receiving them you'll get a full refund.
The first fit based on your audiogram and unlimited online fine tuning appointments are included in the price.
Until five years after the purchase all warranty covered repairs are free of charge. We'll take care of the shipping and make sure you get them back fully functioning.
Description
Phonak is known for good quality and they show this again with the Marvel series. On an audiological level, the Marvel hearing aids are very good. Their strength is the automatic programme. The hearing aids adjust a number of features when they observe a change in acoustic conditions. For example, the beam becomes narrower in busy company. With the MyPhonak app, you can temporarily change or save some settings as a new programme. Unfortunately, you cannot yet link this to a specific location.
Since the Marvel series has been on the market, Phonak now also allows direct streaming. Not only with the iPhone, but also with many Android phones. Until recently, other hearing aid brands had a big head start on Phonak. Direct streaming now also takes place in stereo and produces a very nice sound. However, the quality and stability depends partly on your smartphone type. Also unique is the Bluetooth function to connect the Marvel hearing aids directly to your TV.
The M90 is the most advanced model in the series and the only one that offers echo reduction. Ever get into a room with reverberation? Then this is the model for you. In addition, intelligibility in the most difficult situations is by far the best with the M90 compared to the M70 or M50.
Due to the larger battery, you do not need to change it as often as the slightly smaller version. The battery lasts approx. 7-8 days. On an audiological level, this model is just like the other M90 models. This model is also available with a ring lead.
Show more
Show less
Pros and cons
Best model from the Marvel series
Direct streaming with almost all smartphones
Quality audio streaming, very good.
Jeroen Koenen great class
I already had good experience with Phonak but they came from Schoonenberg but that had a bad service, switched to Beterhoren. I found out that Schoonenberg and Beterhoren are not transparent, what hearing devices cost you only get to see that on the quote, then you find out that 2 hearing devices Phonak AudeonM90-13T at OogvoorOren € 900 cheaper than at Beterhoren. I live in Houten, but for € 900 I will drive to Someren, maybe they will come to Houten one day.

P.J.
- Phonak Audéo Marvel M90 - 13T
This review is from Oogvoororen.nl
Compare here the different variations of Audéo Marvel M90 - 13T
Comparison of the different hearing aid technology levels
Audéo Marvel M90 - 13T

£1,165.00

Audéo Marvel M70 - 13T

£995.00

Audéo Marvel M50 - 13T

£990.00

General
Reviews
Release year
2018
2018
2018
Rechargeable
Battery type
ZL13
ZL13
ZL13
Battery lifetime
168 hours
168 hours
168 hours
Volume control
Programme switch
Telecoil
Channels
20
16
12
Bands
20
16
12
Listening programs
3
3
3
Height
27 mm
27 mm
27 mm
Moistureproof/ dustproof
Android compatible
iOS-compatible
Audiological
Directionality
Spatial orientation
360-degree speech understanding
Noise reduction
Noise reduction
Speech recognition
Soft speech amplification
Environmental Adaptation
Wind noise reduction
Music mode
Ear-to-ear communication
Echoreduction
Noise/ tinnitus support
Compatible with CROS
Extra functions
Remote fittable
Health functions
Apps
These apps are available for this hearing aid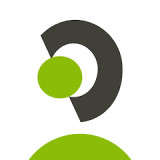 myPhonak
This is an easy-to-use app for a customised listening experience. You can adjust the volume or the p

rogramme according to your needs. Via myPhonak, the hearing aids can be adjusted online by the hearing care professional.

...

read more

Show less.