ReSound LINX Quattro 9 61 - Rechargeable
Try for 30 days. Not satisfied? 100% money back guarantee.
If you return the hearing aids 30 days after receiving them you'll get a full refund.
The first fit based on your audiogram and unlimited online fine tuning appointments are included in the price.
Until five years after the purchase all warranty covered repairs are free of charge. We'll take care of the shipping and make sure you get them back fully functioning.
Description
The LiNX Quattro hearing aid from ReSound is very versatile. For the first time, a completely new chip has been developed for the LiNX series. This offers several improvements over its predecessor, as well as the LiNX 3D model. The chip is so fast that sounds are processed at a tremendous speed. Changes in the environment are detected directly and the hearing aids adapt immediately.
With the Quattro LiNX hearing aids, sounds can be amplified to just over 9kHz. This makes it easier for you to see where sounds are coming from in a noisy environment. For example, if you are sitting in a crowded restaurant, you can easily estimate where the waiter's voice is coming from behind you. It is not only in busy environments that intelligibility is improved. Even if you are in a very quiet environment, the LiNX Quattro hearing aids sound comfortable because the internal noise is greatly reduced.
Since the iPhone 8 has been on the market, the Bluetooth connection has already become faster, but the LiNX Quattro hearing aid also ensures a faster switching between Bluetooth and the microphones of the hearing aids. When you answer a phone call, you can hear the other person directly through the hearing aids. Music also sounds very good thanks to Bas Boost via direct streaming.
The LiNX Quattro hearing aids are available in different versions, both in terms of audiology and technical specifications.
For the first time, a lithium-ion battery is now used. The operating time is about 35 hours and if you stream four hours per day, you have about 26 hours left. So you can face a long day with a fully charged hearing aid. Have you forgotten to charge the hearing aids? Don't panic, after 10 minutes of charging you can use the hearing aids again for 3 hours.
The charger has a power bank that allows you to fully charge the hearing aids up to 3 times. Convenient if you are on the road for a few days. This LiNX Quattro model has a push button that can have different functions.
Show more
Show less
Pros and cons
All current high-quality hearing aid components in one hearing aid
Brilliant sound experience
Clear speech understanding in any environment
Superior sound quality during streaming
Easy control with the Smart App
Easy remote fine-tuning via the ReSound e-Assist App
Rechargeable only available as RIC model
Compare here the different variations of LINX Quattro 9 61 - Rechargeable
LINX Quattro 9 61 - Rechargeable

£1,155.00

LINX Quattro 9 61

£1,070.00

LiNX Quattro 9 62

£1,070.00

Battery type
Lithium-ion
ZL312
ZL13
Volume control
Programme switch
Telecoil
Comparison of the different hearing aid technology levels
LINX Quattro 9 61 - Rechargeable

£1,155.00

LINX Quattro 7 61 - Rechargeable

£1,050.00

LINX Quattro 5 61 - Rechargeable

£970.00

General
Reviews
Release year
2019
2019
2019
Rechargeable
Battery type
Lithium-ion
Lithium-ion
Lithium-ion
Battery lifetime
24 hours
24 hours
24 hours
Volume control
Programme switch
Telecoil
Channels
17
14
12
Bands
17
14
12
Frequency range
10 kHz
10 kHz
10 kHz
Listening programs
4
4
4
Moistureproof/ dustproof
Android compatible
iOS-compatible
Audiological
Directionality
Binaural directionality
Spatial orientation
360-degree speech understanding
-
-
Noise reduction
Noise reduction
Speech recognition
Soft speech amplification
Optional
Optional
Optional
Environmental Adaptation
Wind noise reduction
Music mode
Ear-to-ear communication
Noise/ tinnitus support
Compatible with CROS
Extra functions
Remote fittable
Localisation
Health functions
Apps
These apps are available for this hearing aid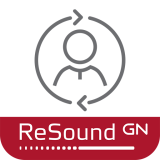 ReSound Smart 3D App
With just one tap, you'll find everything you need for quick customisation. Never miss another oppor

tunity to connect with your surroundings. Activate your favourite programmes, change the volume or call up Sound Enhancer on the go, all directly from the main screen of your app.

...

read more

Show less.