Styletto AX 5 - Rechargeable
Try for 30 days. Not satisfied? 100% money back guarantee.
If you return the hearing aids 30 days after receiving them you'll get a full refund.
The first fit based on your audiogram and unlimited online fine tuning appointments are included in the price.
Until five years after the purchase all warranty covered repairs are free of charge. We'll take care of the shipping and make sure you get them back fully functioning.
Description
The new Styletto hearing aids feature the well-known AX platform. The platform uses two different processors; one for speech and one for noise. In this way the technology can distinguish between speech and ambient noise and process them separately. This ensures very good quality speech intelligibility in complex listening environments. The situation where the wearer is currently located is automatically detected by sensors. The best setting is selected for the best situation.
Charging of the Styletto AX hearing aids is wireless. A fully charged battery will last up to 17 hours. The Styletto AX charger has its own rechargeable battery. This makes it possible to charge the hearing aids on the go without an outlet. Charging can be further enhanced with a Dry&Clean charger from Signia. The hearing aids are then dried and cleaned during charging using UV radiation.
Direct audio streaming from Android and iPhone devices is possible via Bluetooth. This means that streaming of, for example, telephone calls is sent to the hearing aids via your telephone. The hearing aids can also be conveniently controlled with the Signia app. The Styletto hearing aids are also compatible with Signia Telecare (online adjustment of the hearing aids).
Show more
Show less
Pros and cons
Unique and stylish design
2 processors to filter speech and ambient noise
Unique colour combinations
Direct streaming with Android and iPhone
Remote adjustment by our audiologists
Some functions are less advanced than the premium model
Easy and I hear back nature.
Lovely to hear the birds singing again.
Rechargeable. No more lugging around batteries.

Dirk
- Styletto AX 5 - Rechargeable
This review is from Oogvoororen.be
Compare here the different variations of Styletto AX 5 - Rechargeable
Styletto AX 5 - Rechargeable

£975.00

Battery type
Lithium-ion
Volume control
Programme switch
Telecoil
Comparison of the different hearing aid technology levels
Styletto AX 5 - Rechargeable

£975.00

Styletto AX 7 - Rechargeable

£1,075.00

Styletto AX 3 - Rechargeable

£890.00

General
Reviews
Release year
2021
2021
2021
Rechargeable
Battery type
Lithium-ion
Lithium-ion
Lithium-ion
Battery lifetime
17 hours
17 hours
17 hours
Volume control
Programme switch
Telecoil
Channels
32
48
24
Bands
16
20
12
Listening programs
6
6
6
Height
35 mm
35 mm
35 mm
Moistureproof/ dustproof
Android compatible
iOS-compatible
Audiological
Directionality
Binaural directionality
Spatial orientation
-
360-degree speech understanding
Noise reduction
Noise reduction
Speech recognition
Soft speech amplification
Environmental Adaptation
Wind noise reduction
Music mode
Ear-to-ear communication
Motion sensors
Echoreduction
-
Own voice recognition
Noise/ tinnitus support
Compatible with CROS
Extra functions
Remote fittable
Health functions
Apps
These apps are available for this hearing aid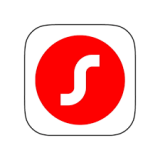 Signia App
The Signia App gives you everything you need to enjoy your hearing aids to the fullest, all tailored

to your personal preferences: Audio streaming, remote control and remote fitting. All you need is your smartphone.

...

read more

Show less.