Starkey Evolv AI 1000 RIC R - Oplaadbaar
Try for 30 days. Not satisfied? 100% money back guarantee.
If you return the hearing aids 30 days after receiving them you'll get a full refund.
The first fit based on your audiogram and unlimited online fine tuning appointments are included in the price.
Until five years after the purchase all warranty covered repairs are free of charge. We'll take care of the shipping and make sure you get them back fully functioning.
Description
The Starkey Evolv AI hearing aids run on the Starkey Sound platform. Starkey was able to build this platform by conducting years of research and refining scientific algorithms. This allows them to stream high quality sound comparable to human hearing. In addition, the platform uses machine learning technology. This means that the hearing aid develops and improves itself, just like our brains. The hearing aid's noise reduction and speech understanding technology continues to learn from each situation. The noise cancelling technology suppresses 40% more noise compared to Livio technology. The Evolv AI hearing aids make 55 million adjustments every hour to provide the best quality.
Show more
Show less
Pros and cons
Gadget functions, such as fall detection
Streaming with Apple and Android devices
Some functions less advanced
No adaptive directionality
Compare here the different variations of Starkey Evolv AI 1000 RIC R - Rechargeable
Comparison of the different hearing aid technology levels
Starkey Evolv AI 1000 RIC R - Rechargeable

£895.00

Starkey Evolv AI 1200 RIC R - Rechargeable

£995.00

Starkey Evolv AI 1600 RIC R - Rechargeable

£1,095.00

General
Reviews
Release year
2022
2022
2022
Rechargeable
Battery type
Lithium-ion
Lithium-ion
Lithium-ion
Battery lifetime
24 hours
24 hours
24 hours
Volume control
Programme switch
Telecoil
Channels
10
16
20
Bands
10
16
20
Frequency range
8 kHz
8 kHz
10 kHz
Listening programs
1
1
Moistureproof/ dustproof
Android compatible
iOS-compatible
Audiological
Directionality
-
Binaural directionality
-
Spatial orientation
-
360-degree speech understanding
-
Noise reduction
Noise reduction
Speech recognition
Soft speech amplification
Environmental Adaptation
Wind noise reduction
Music mode
-
-
Ear-to-ear communication
Motion sensors
-
Noise/ tinnitus support
Compatible with CROS
Extra functions
Remote fittable
Self-check
Localisation
-
-
Tap Control
Health functions
Apps
These apps are available for this hearing aid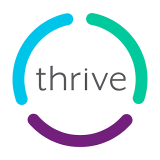 Thrive Hearing Control
With the Thrive Hearing Control app, you can easily control listening environments for maximum heari

ng performance, keep track of your fitness with Healthabl technology and enjoy the convenience of additional Intelligent Assistants.

...

read more

Show less.