Starkey Livio AI 1600 - RIC 312
Try for 30 days. Not satisfied? 100% money back guarantee.
If you return the hearing aids 30 days after receiving them you'll get a full refund.
The first fit based on your audiogram and unlimited online fine tuning appointments are included in the price.
Until five years after the purchase all warranty covered repairs are free of charge. We'll take care of the shipping and make sure you get them back fully functioning.
Description
Hearing Reality effectively ensures good hearing in the most acoustically challenging situations as well as in quiet and noisy environments and enables you to follow conversations even better.
The integrated motion sensors detect movements. For example, body tracking can track how much movement you are getting or alert your loved ones if you fall and need help. The very comprehensive Thrive app gives you full control over the hearing aids. You can download a demo version of the app for iOS and Android and see the possibilities for yourself. You can find instructional videos for the Thrive app here.
This model uses replaceable 312 batteries. These have to be replaced every 4-6 days. Beyond that, it is identical to the rechargeable version. Only the ring line is missing.
Show more
Show less
Pros and cons
The Thrive app gives you a lot of control over the hearing aid
Self-monitoring function in case of malfunctions
Minder geavanceerde functies en techniek
Compare here the different variations of Starkey Livio AI 1600 - RIC 312
Comparison of the different hearing aid technology levels
Starkey Livio AI 1600 - RIC 312

£995.00

Livio AI 2000 - RIC 312

£1,080.00

General
Reviews
Release year
2019
2019
Rechargeable
Battery type
ZL312
ZL312
Battery lifetime
112 hours
hours
Volume control
Programme switch
Telecoil
Channels
16
20
Bands
16
20
Frequency range
10 kHz
Moistureproof/ dustproof
Android compatible
iOS-compatible
Audiological
Directionality
-
Binaural directionality
-
Spatial orientation
-
Noise reduction
-
Noise reduction
-
Speech recognition
-
Environmental Adaptation
-
Wind noise reduction
-
Music mode
-
Ear-to-ear communication
-
Noise/ tinnitus support
-
Compatible with CROS
Extra functions
Remote fittable
Self-check
-
Localisation
Tap Control
-
Health functions
Apps
These apps are available for this hearing aid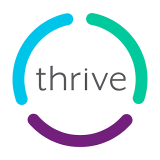 Thrive Hearing Control
With the Thrive Hearing Control app, you can easily control listening environments for maximum heari

ng performance, keep track of your fitness with Healthabl technology and enjoy the convenience of additional Intelligent Assistants.

...

read more

Show less.