Signia Pure Charge&Go 5 X - Rechargeable
Try for 30 days. Not satisfied? 100% money back guarantee.
If you return the hearing aids 30 days after receiving them you'll get a full refund.
The first fit based on your audiogram and unlimited online fine tuning appointments are included in the price.
Until five years after the purchase all warranty covered repairs are free of charge. We'll take care of the shipping and make sure you get them back fully functioning.
Description
The Xperience platform is completely focused on providing you with relief and support where it is needed most. This is based on some key fundamentals on which the hearing aids are built. For the first time, acoustic and motion sensors have been used. Thanks to these sensors, the hearing aid can now also detect how the hearing situation changes due to movement.
The input from these sensors is processed by YourSound technology. This is a combination of different software. Dynamic SoundScape Processing and Own Voice Processing. Dynamic SoundScape Processing provides a very natural sound. Own Voice Processing is unique to Signia. Your own voice is recognised and the hearing aids adjust to make your voice sound less loud or sharp.
If excellent music stimulation is important to you, then Signia Xperience hearing aids are for you. You can choose from three different music programs. From live music, listening to music via a stereo installation or as a musician. Of course, you also have the option of streaming music from your smartphone. Thanks to the extended equaliser, the stream sound can be adjusted in great detail.
With the Tinnitus Manager, there are two ways to suppress these complaints. You can choose for a masking noise or for notch therapy.
The Signia Xperience hearing aids are available in different versions, both in the field of audiology and in the technical specifications.
The Charge&Go 5X is similar to the 7X hearing aid in some respects. However, understanding is more difficult in demanding situations where there is a lot of ambient noise or where there are many people, such as birthdays.
The Charge&Go X is already the third generation of rechargeable hearing aids with a lithium-ion battery. The battery life is about 23 hours and if you stream for 5 hours then you have 20 hours left.
The Charge&Go hearing aids come with the new Charger II. The hearing aids are fully charged in 3-4 hours. This charger has a fast charging function.
Show more
Show less
Pros and cons
Unique Own Voice Processing
23 hours of listening pleasure
Extensive options for music
Excellent cooperation with the hearing care professional. Very satisfied.
Saves a lot in the wallet compared to other well known hearing care companies. My health insurance also covered a significant portion of the cost. They are nice hearing aids, small and easy to use. I would recommend this hearing aid with a rechargeable battery though.

Anna
- Signia Pure Charge&Go 5 X - Rechargeable
This review is from Hearly.de
Compare here the different variations of Pure Charge&Go 5 X - Rechargeable
Pure Charge&Go 5 X - Rechargeable

£975.00

Pure Charge&Go 5 AX

£975.00

Battery type
Lithium-ion
Lithium-ion
Volume control
Programme switch
Telecoil
Comparison of the different hearing aid technology levels
Pure Charge&Go 5 X - Rechargeable

£975.00

Pure Charge&Go 7 X - Rechargeable

£1,075.00

Pure Charge&Go 3 X - Rechargeable

£805.00

General
Reviews
Release year
2019
2019
2019
Rechargeable
Battery type
Lithium-ion
-
-
Battery lifetime
24 uur hours
24 uur hours
hours
Volume control
Programme switch
Telecoil
Channels
32
48
24
Bands
16
20
12
Listening programs
6
6
6
Moistureproof/ dustproof
Android compatible
iOS-compatible
Audiological
Directionality
Binaural directionality
-
Spatial orientation
Noise reduction
Noise reduction
Environmental Adaptation
Wind noise reduction
Music mode
Motion sensors
Echoreduction
-
-
Own voice recognition
Noise/ tinnitus support
Compatible with CROS
Extra functions
Remote fittable
Localisation
Health functions
Apps
These apps are available for this hearing aid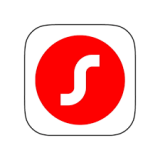 Signia App
The Signia App gives you everything you need to enjoy your hearing aids to the fullest, all tailored

to your personal preferences: Audio streaming, remote control and remote fitting. All you need is your smartphone.

...

read more

Show less.