Signia Pure Charge&Go 5 AX
Try for 30 days. Not satisfied? 100% money back guarantee.
If you return the hearing aids 30 days after receiving them you'll get a full refund.
The first fit based on your audiogram and unlimited online fine tuning appointments are included in the price.
Until five years after the purchase all warranty covered repairs are free of charge. We'll take care of the shipping and make sure you get them back fully functioning.
Description
For the first time, perceived sound is split directly into two and adjusted separately to your hearing loss and preference. Important sounds such as speech are separated from ambient noise. By splitting the sound, there are many more opportunities for optimisation. After both signals have been processed separately, it is passed back to the eardrum as 1 signal. By processing the sounds in this way, speech understanding and comfort are of a very high level.
The wireless transmitter that takes care of communication between the hearing aids is 2x faster, making the Pure Charge&GO AX hearing aids run in perfect sync. Both ears receive exactly the same sound at exactly the same time. This contributes enormously to localising sounds. Listening to music with a lot of variation in volume will sound even better with a dynamic range of up to 117dB.
This model is 4% smaller than its predecessor (Signia Pure Charge&Go X) but still has a battery life of 24h + 5h streaming. It is also suitable for direct streaming with both iOS and Android (with ASHA protocol). Thanks to the faster wireless transmitter, the streaming sound also sounds very clear.
Show more
Show less
Pros and cons
Streaming for both iPhone and Android
Many channels with low chance of feedback
Some features are of lesser quality compared to the 7 AX
Compare here the different variations of Pure Charge&Go 5 AX
Pure Charge&Go 5 AX

£975.00

Battery type
Lithium-ion
Volume control
Programme switch
Telecoil
Comparison of the different hearing aid technology levels
Pure Charge&Go 5 AX

£975.00

Pure Charge&Go 7 AX

£1,075.00

Pure Charge&Go 3 AX

£805.00

General
Reviews
Release year
2021
2021
2021
Rechargeable
Battery type
Lithium-ion
Lithium-ion
Lithium-ion
Battery lifetime
24 hours
24 uur hours
24 uur hours
Volume control
Programme switch
Telecoil
Channels
32
48
24
Bands
16
20
12
Listening programs
6
6
6
Height
27 mm
27 mm
27 mm
Moistureproof/ dustproof
Android compatible
iOS-compatible
Audiological
Directionality
Binaural directionality
Spatial orientation
-
360-degree speech understanding
Noise reduction
Noise reduction
Speech recognition
Environmental Adaptation
Wind noise reduction
Music mode
Ear-to-ear communication
Motion sensors
Echoreduction
-
Own voice recognition
Noise/ tinnitus support
Compatible with CROS
Extra functions
Remote fittable
Health functions
Apps
These apps are available for this hearing aid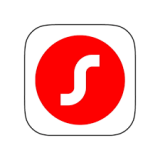 Signia App
The Signia App gives you everything you need to enjoy your hearing aids to the fullest, all tailored

to your personal preferences: Audio streaming, remote control and remote fitting. All you need is your smartphone.

...

read more

Show less.