Signia Pure Charge&Go 7 AX
Try for 30 days. Not satisfied? 100% money back guarantee.
If you return the hearing aids 30 days after receiving them you'll get a full refund.
The first fit based on your audiogram and unlimited online fine tuning appointments are included in the price.
Until five years after the purchase all warranty covered repairs are free of charge. We'll take care of the shipping and make sure you get them back fully functioning.
Description
Voor het eerst wordt het waargenomen geluid direct in tweeën gesplitst en los van elkaar aangepast naar uw gehoorverlies en voorkeur. De belangrijke geluiden zoals spraak wordt los gemaakt van omgevingsgeluiden. Door het geluid te splitsen zijn er veel meer mogelijkheden tot optimalisatie. Nadat beide signalen apart bewerkt zijn wordt het weer als 1 signaal doorgegeven aan het trommelvlies. Door op deze manier de geluiden te verwerken is het spraakverstaan en het comfort van heel hoog niveau. De draadloze zender die zorgt voor communicatie tussen de hoortoestellen is 2x zo snel geworden waardoor de Pure Charge&GO AX hoortoestellen perfect synchroom lopen. Beide oren ontvangen exact hetzelfde geluid op exact hetzelfde moment. Dit draagt enorm bij aan het lokaliseren van geluiden. Muziek luisteren met veel variatie in volume zal nog beter gaan klinken met een dynamisch bereik van wel 117dB.
Dit model is 4% kleiner dan zijn voorganger (Signia Pure Charge&Go X) maar kent toch een accuduur van 24h + 5h streamen en daarnaast is hij geschikt voor direct streaming met zowel iOS als Android (met ASHA protocol). Dankzij de snellere wireless zender klinkt het streamingsgeluid ook nog eens heel helder.
Show more
Show less
Pros and cons
Streamen voor zowel iPhone als Android
Veel kanalen dus minimale kans op feedback
Compare here the different variations of Pure Charge&Go 7 AX
Pure Charge&Go 7 AX

£1,075.00

Battery type
Lithium-ion
Volume control
Programme switch
Telecoil
Comparison of the different hearing aid technology levels
Pure Charge&Go 7 AX

£1,075.00

Pure Charge&Go 5 AX

£975.00

Pure Charge&Go 3 AX

£805.00

General
Reviews
Release year
2021
2021
2021
Rechargeable
Battery type
Lithium-ion
Lithium-ion
Lithium-ion
Battery lifetime
24 uur hours
24 hours
24 uur hours
Volume control
Programme switch
Telecoil
Channels
48
32
24
Bands
20
16
12
Listening programs
6
6
6
Height
27 mm
27 mm
27 mm
Moistureproof/ dustproof
Android compatible
iOS-compatible
Audiological
Directionality
Binaural directionality
Spatial orientation
-
360-degree speech understanding
Noise reduction
Noise reduction
Speech recognition
Environmental Adaptation
Wind noise reduction
Music mode
Ear-to-ear communication
Motion sensors
Echoreduction
-
Own voice recognition
Noise/ tinnitus support
Compatible with CROS
Extra functions
Remote fittable
Health functions
Apps
These apps are available for this hearing aid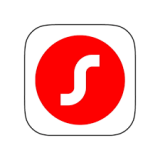 Signia App
The Signia App gives you everything you need to enjoy your hearing aids to the fullest, all tailored

to your personal preferences: Audio streaming, remote control and remote fitting. All you need is your smartphone.

...

read more

Show less.