Widex Moment 330 mRIC D - Rechargeable
Try for 30 days. Not satisfied? 100% money back guarantee.
If you return the hearing aids 30 days after receiving them you'll get a full refund.
The first fit based on your audiogram and unlimited online fine tuning appointments are included in the price.
Until five years after the purchase all warranty covered repairs are free of charge. We'll take care of the shipping and make sure you get them back fully functioning.
Description
With the Widex Moment, a new step has been taken to make hearing aids sound as natural as possible with minimal artefacts. Widex has found a way to process sound at lightning speed. This new listening experience is called PureSound. With many hearing aids, the sound amplified by the hearing aid arrives at the eardrum later than the sound that comes in naturally. This delay can result in an unnatural or uncomfortable sound. Thanks to ZeroDelay technology, the delay is eliminated and with it the artificial sound that is often perceived as annoying. The processing delay between microphone and speaker is limited to less than 0.5 milliseconds.
The Widex Moment is available in various designs and models.
With the Widex 330, you can be sure that you are bringing a good hearing aid into your home. In a noisy environment, understanding still works perfectly. However, when it comes to large groups with a lot of background noise, understanding can be a little more difficult. Comfort in the car or in a busy city is a little lower than the 440.
Besides a new hearing aid, Widex also has new stainless steel speakers. They can now be reduced in size, resulting in more comfort with a smaller ear canal.
The mRIC R is one of the smallest rechargeable hearing aids. Despite its small size, it still contains all the features of the Widex Moment. Hearing aid control can be used from the app, but there is also a push button on the hearing aid. If you want to use a ring line, this can be done with the FM+DEX.
The charger is small enough to take anywhere and can easily be used by anyone. Open the cover and place the hearing aids in the charger to charge them. A full charge takes 4 hours and lasts for 16 to 20 hours of runtime, depending on the streaming time*. If necessary, the hearing aids can also be charged for 30 minutes for 4 hours of listening time in urgent situations.
Show more
Show less
Pros and cons
Can connect to both Android and Apple (iPhone) phones
Delay is prevented by the new ZeroDelay technology
Can be precisely adjusted to the ear, due to the availability of 12 channels
The hearing aid is rechargeable
The (wind) noise reduction is less effective in crowded situations than the 440 models
See answer to previous question
I am happy with it. Especially now that the app is also on my mobile so I can turn it up or down with that.

Tineke
- Widex Moment 330 mRIC D - Rechargeable
This review is from Oogvoororen.nl
Compare here the different variations of Moment 330 mRIC D - Rechargeable
Comparison of the different hearing aid technology levels
Moment 330 mRIC D - Rechargeable

£1,165.00

Moment 440 mRIC D - Rechargeable

£1,250.00

Moment 220 mRIC D - Rechargeable

£1,080.00

General
Reviews
Release year
2020
2020
2020
Rechargeable
Battery type
Lithium-ion
Lithium-ion
Lithium-ion
Battery lifetime
28 hours
28 hours
28 hours
Volume control
Programme switch
Telecoil
Channels
12
15
10
Bands
12
15
10
Frequency range
10 kHz
10 kHz
10 kHz
Listening programs
4
5
5
Height
25 mm
25 mm
25 mm
Moistureproof/ dustproof
Android compatible
iOS-compatible
Audiological
Directionality
Binaural directionality
Spatial orientation
360-degree speech understanding
-
Noise reduction
Noise reduction
Speech recognition
Soft speech amplification
-
Environmental Adaptation
Wind noise reduction
-
-
Music mode
Ear-to-ear communication
Own voice recognition
Noise/ tinnitus support
Compatible with CROS
Extra functions
Remote fittable
Health functions
Apps
These apps are available for this hearing aid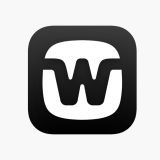 Widex Moment
The hearing aids are easy to use with the Widex Moment app. You can fine-tune the basic settings for

each situation.

...

read more

Show less.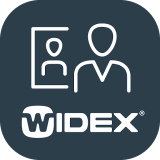 Widex Remote Care
This app allows you to adjust the hearing aids remotely. A video link is established with one of our

hearing care professionals. The hearing aids are then adjusted in the same way as in a shop.

...

read more

Show less.