ReSound ONE M&RIE 762-DRW
Try for 30 days. Not satisfied? 100% money back guarantee.
If you return the hearing aids 30 days after receiving them you'll get a full refund.
The first fit based on your audiogram and unlimited online fine tuning appointments are included in the price.
Until five years after the purchase all warranty covered repairs are free of charge. We'll take care of the shipping and make sure you get them back fully functioning.
Description
Not only has the chipset been upgraded, but ReSound has also designed a completely new and innovative speaker. The M&RIE speaker includes an additional microphone. The ReSound ONE now has access to no less than 6 microphones. Despite the additional microphones, Ultra Focus is not available in ReSound ONE 7.
The placement of a microphone in the auricle is not unique but the idea behind it is plausible. It makes more use of the natural shape of the auricle and therefore helps to determine which direction the sound is coming from.
Another advantage is that you will have fewer problems with wind noise. The wind has a much harder time reaching the microphone placed in the ear canal.
Unfortunately, the M&RIE loudspeaker is not suitable for hearing losses heavier than about 70 dB. The ReSound ONE is then adapted with a standard high power speaker.
All Access Directionality ensures that various features automatically adjust when the environment changes. The features of the ReSound ONE 7 are less diverse than those of the 9.
This model is the only one with a loop. It is therefore larger and wider than the 61 - R. The 13 battery will need to be replaced approximately every 6-8 days. There is a rocker switch to change the volume and programme.
Show more
Show less
Pros and cons
Can connect to both Android and Apple (iPhone) phones
The hearing aids can be adjusted remotely with the help of the hearing care professional
Hearing aid not rechargeable
Does not contain the new "Ultra Focus" technology
Compare here the different variations of ONE M&RIE 762-DRW
Comparison of the different hearing aid technology levels
ONE M&RIE 762-DRW

£1,070.00

ONE M&RIE 962-DRW

£1,170.00

General
Reviews
Release year
2020
2020
Rechargeable
Battery type
ZL13
ZL13
Battery lifetime
hours
hours
Volume control
Programme switch
Telecoil
Channels
14
17
Bands
14
17
Listening programs
4
4
Moistureproof/ dustproof
Android compatible
iOS-compatible
Audiological
Compatible with CROS
Extra functions
Remote fittable
Localisation
Health functions
Apps
These apps are available for this hearing aid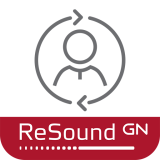 ReSound Smart 3D App
With just one tap, you'll find everything you need for quick customisation. Never miss another oppor

tunity to connect with your surroundings. Activate your favourite programmes, change the volume or call up Sound Enhancer on the go, all directly from the main screen of your app.

...

read more

Show less.