Starkey Livio Edge AI 2400 RIC R - Rechargeable
Try for 30 days. Not satisfied? 100% money back guarantee.
If you return the hearing aids 30 days after receiving them you'll get a full refund.
The first fit based on your audiogram and unlimited online fine tuning appointments are included in the price.
Until five years after the purchase all warranty covered repairs are free of charge. We'll take care of the shipping and make sure you get them back fully functioning.
Description
Starkey has started a new revolution with the Livio series. They see a hearing aid not only as a device to improve hearing, but also as a device to make your life easier in more ways than one. Just like Apple did back in the day with the first iPhone. Starkey focuses on 3 segments: Hearing Performance, Intelligent Assistant and Health Technology:
Hearing Reality Pro for even better intelligibility in any situation. At a fast pace, all sounds are classified and the hearing aid adjusts to give you the sound as comfortable and clear as possible.
The voice control function is part of the intelligent assistant. When you say "the sound is too loud", the hearing aid adjusts the volume. But it can also be used to operate the reminder function. If you say "Remind me to call Hearly tomorrow at 10:00", the hearing aid will say "Call Hearly" at 10:00 that day. All other functions are also described in the following diagram.
The integrated motion sensors detect movements. For example, body tracking can keep track of how much movement you get or alert your loved ones if you fall and need help. The very comprehensive Thrive app gives you full control over the hearing aids. You can download a demo version of the app for iOS and Android and see the possibilities for yourself. You can find instructional videos for the Thrive app here.
With the fast rechargeable lithium-ion battery, you no longer need batteries. After 3 1/2 hours of charging, the hearing aids last approx. 24 hours, including 4h of streaming time. The hearing aids come standard with the Starkey Charger. This is also a storage box. You can also choose the Turbo Charger. With this pocket charger you can charge the hearing aids in 7 minutes for 3 hours of use. The hearing aids can be operated via voice control or via the app. If you prefer the toggle switch, this is also possible. This model is the only one in the series with a ring line.
Show more
Show less
Pros and cons
By far the best hearing aid from the Livio AI series
Includes unique AI features
Complete self-control with the Thrive app
Self-control function in case of malfunction
Handsfree calling with Apple IOS 15.1+
Edge AI technology is only available in the premium level
A fantastic concept
The audicien at home is very good for me. Very direct and personal contact!
You can also e-mail your question and of course you can call.

Very professional!

I will never want to do anything else!
Audiologist at home great
Streaming both music /tv/telephone
Remote assistance pleasant
Sound streaming not so clear
Wind reduction not optimal
Crowd mode is disappointing
Stand 'outside' disappointing

Janny
- Starkey Livio Edge AI 2400 RIC R - Rechargeable
This review is from Oogvoororen.nl
Very service oriented company.
Hearing devices for my mother purchased through eye for ears. Very positive experience. Service and customer orientation is absolutely top. Highly recommended, much better than any other hearing store.

Peter
- Starkey Livio Edge AI 2400 RIC R - Rechargeable
This review is from Oogvoororen.nl
Compare here the different variations of Livio Edge AI 2400 RIC R - Rechargeable
Comparison of the different hearing aid technology levels
Livio Edge AI 2400 RIC R - Rechargeable

£1,250.00

Livio AI 2000 RIC R - Rechargeable

£1,165.00

Livio AI 1600 RIC R - Rechargeable

£1,080.00

General
Reviews
Release year
2020
2019
2019
Rechargeable
Battery type
Lithium-ion
-
Lithium-ion
Battery lifetime
24 hours
hours
24 hours
Volume control
Programme switch
Telecoil
Channels
24
20
16
Bands
24
20
16
Frequency range
10 kHz
Listening programs
4
Height
27 mm
Moistureproof/ dustproof
Android compatible
iOS-compatible
Audiological
Directionality
-
Binaural directionality
-
Spatial orientation
-
360-degree speech understanding
-
-
Noise reduction
-
Noise reduction
-
Speech recognition
-
Soft speech amplification
-
-
Environmental Adaptation
-
Wind noise reduction
-
Music mode
-
Ear-to-ear communication
-
Motion sensors
-
-
Own voice recognition
-
-
Noise/ tinnitus support
-
Compatible with CROS
Extra functions
Remote fittable
Self-check
-
Localisation
Tap Control
-
Health functions
Apps
These apps are available for this hearing aid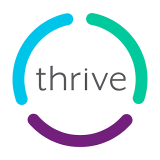 Thrive Hearing Control
With the Thrive Hearing Control app, you can easily control listening environments for maximum heari

ng performance, keep track of your fitness with Healthabl technology and enjoy the convenience of additional Intelligent Assistants.

...

read more

Show less.